Estudio RIEN is a studio focused on production and research on the intersection of Architecture, Design and Audiovisual Arts. We collaborate with cultural institutions, academic programs, architecture and design practices and more. Our aim is to research on innovative ways of representing Architecture and Design using the audiovisual as medium of communication, display and research.

---
Interspecies Architecture
How to reestablish the future of our relationship with other species? A journey in the forest near Taipei without a certain destination, a nomadic speculation on relationships and processe that occur among species and dimensions beyond the human.

---
Movimiento Continuo
Taking as a case study, the history of the PREVI, an experimental housing project in Lima, projected in the late sixties with the utopian zeitgeist, it brought together the architectural avant-garde of that time. Built in a first stage, interrupted by a coup d'etat and radically transformed over time, the project brought together in Lima the most radical architectural avant-garde of that time.


---
A IS CID
The architecture of the Instant City linked psychedelic ideas and altered states with the drop out movement.
The film superimposes different time scales to speculate on other critical ways of transcribing history into a present in ways without utopias.


Nomadica
Unforseen Festival
ARCO Programa VIP
Produced with the support of Ses Dotze Naus
Ganador del Concurso de Obras Experimentales DAFO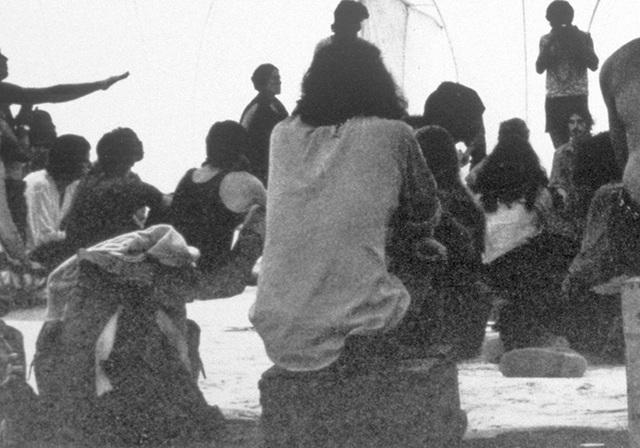 ---
¿Cómo continuar?
Faced with that sense of the end of the world and anger that accompanied our conversations, we began to write.